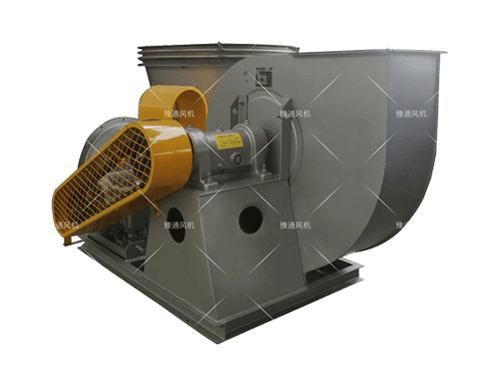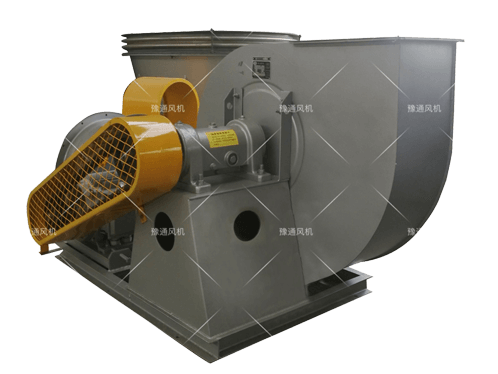 Y5-47Ⅱ Highly Efficient Low Noise Centrifugal Induced Draft Fan for Boilers
Y5-47II Centrifugal Boiler Induced Draft Fans apply to 0.2-20t/h industrial boilers using all kinds of coal and equipped with dust removal device as long as the air and performance apply. But the maximum temperature cannot exceed 250℃.
Get Price
Send Messages
Product Description
Key Advantages:
1. Impellers-Such impellers are composed of 12 pieces of Q345 (16Mn) backward straight blades, and are welded between arc cone wheel cover and flat plate wheel disc. After dynamic balancing correction, such impellers enjoy stable operation, high strength, wear resistance and long service life.
2. The main shaft of the driving system applies ball bearings made of quality steel (No. 3.15~7 blowers apply low-noise bearings). Two parallel bearing bases apply 2# calcium-sodium base grease and air cooling design,which are simple in structure.
3. The air inlet is in convergent integrated structure and fixed onto the suction side of the casing with screws.
4. Y5-47 series of blowers are equipped with air dampers to adjust the capacity of blowers. Blowers with No.6 and lower series apply 3 blades and louver type with flexible shutting and simple structure. Blowers with No. 7 and upper series apply 11 plum blossom structures and enjoy high adjusting efficiency and reliable structure. The air dampers are installed horizontally before the air inlet with adjusting scope of from 90° to 0° (fully open). Looking from the side of the air inlet, the handle of the air damper is on the right side. For right rotation blowers, the handle moves from fully closed to fully open by rotating anti-clockwise. For left rotation blowers, the handle moves from fully closed to fully open by rotating clockwise. Air damper has to be lubricated carefully to ensure its normal operation. Good lubrication is required for normal operation of the air damper. Because of high gas temperature in the induced draft fan, we apply high-temperature (260℃) lubrication soil grease, which still enables goods lubrication during blower operation at high temperature.
Specification:
Item name

Y5-47Ⅱ Highly Efficient Low Noise Centrifugal Induced Draft Fan for Boilers

Parts details

Impeller diameter

315~1240

mm

Speed of main shaft

1480~3300

r/min

Pressure range

520~3874

Pa

Flow range

1120~69347

m3/h

Structure

Blade structure

Backward

Impeller support

Single support

Drivetrain

C/D

Assignable

Lubrication

Oil bath lubrication / grease lubrication

Assignable

Bearing cooling

Circulation water cooling/air cooling

Circulation oil cooling

System
configuration

Motor

Anhui Wannan, Lu'an Jianghuai, Henan Yutong, Jiamusi, Nanyang Explosion Proof, Siemens

Impeller, air inlet, blower casing, air damper

Carbon steel

Customizable

Main shaft

High strength carbon structure

Bearing

FAG, SKF, ZWZ, C&U,YLC…

Bearing box

Casting iron

Drivetrain

Coupling/ belt pulley

Assignable

Foundation bolt

Carbon steel

Optional
parts

System base frame, Protective screening, Silencer, Inlet& outlet pipeline compensator, Inlet& outlet flange, Air damper, Electric actuator, Shock isolator, Diaphragm coupling, Fluid coupling, Motor rain cover, Temperature sensor, Vibrating sensor, Soft starter, Variable-frequency drive, Special motor, System monitoring &control instrument, Lubrication system and High-level oil tank.
Applications:
It is applicable to normal temperature and hot gas, clean and dusty gas, powder materials and tiny granules. They can apply into boilers, dust removal, de-nitration and desulfurization, cement, metallurgy, power generation, gas and material handling, smoke exhausting. It can also be customized according to special industries.
Inquiry
Get Price And Support
Please feel free to inquire us in the form below.